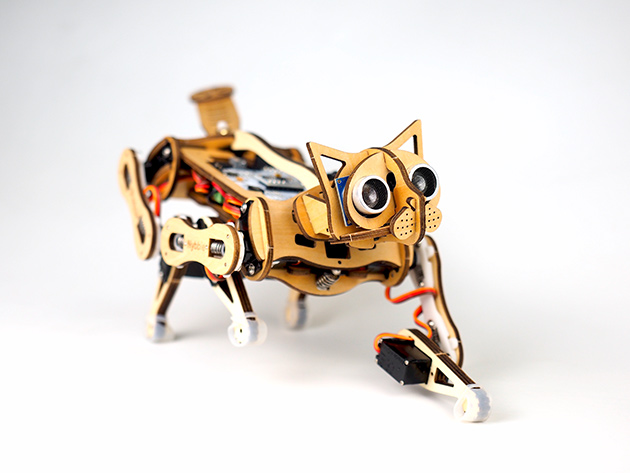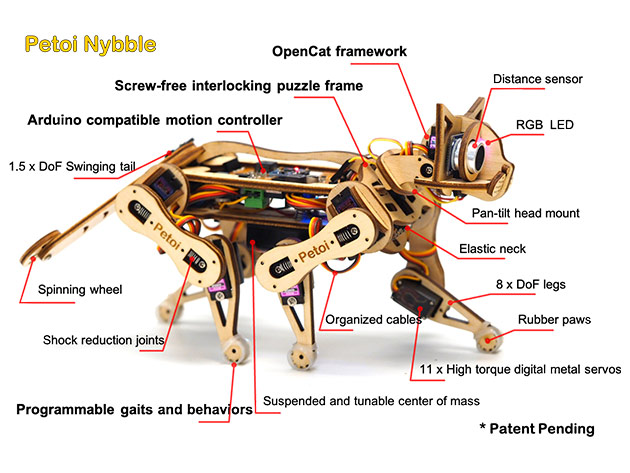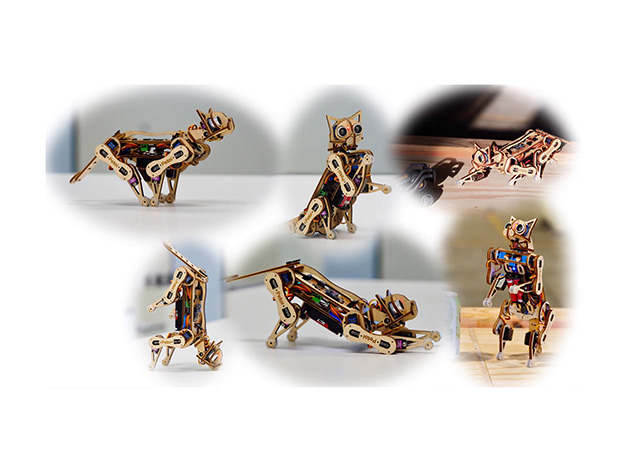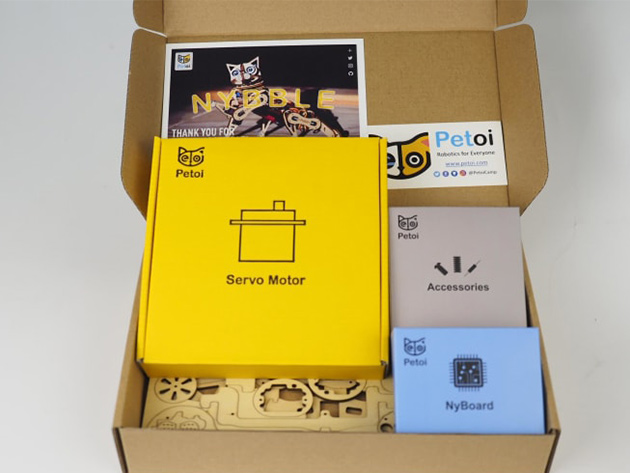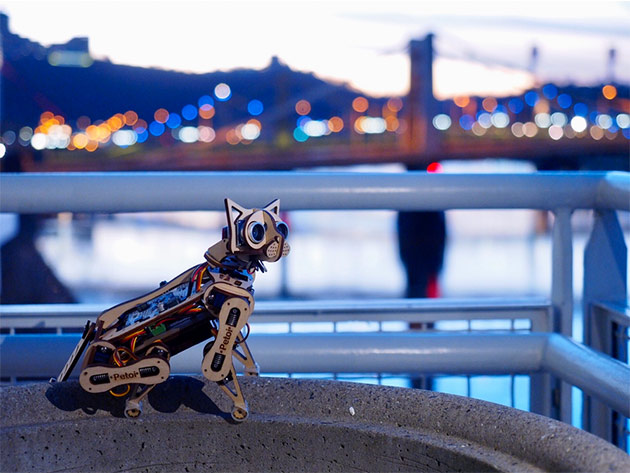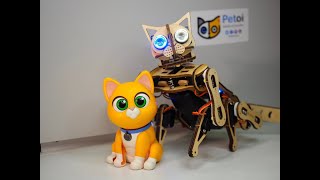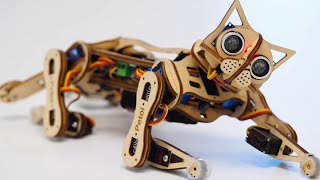 Petoi Robot Cat Nybble: World's Cutest Open Source Robotic Cat
by Petoi
Code, Customize, & Program Your Own Robot Cat to Make It Come to Life with Amazing, Cute Tricks
Description
Meet Nybble, the palm-sized open-source bionic robot cat. Have fun watching it play tricks like a real animal, moving with 4 legs rather than wheels. Legged motion gives it more freedom to navigate unstructured terrains and express the joy of life whenever it moves. Evolving with an open-source gene, Nybble is an open platform to fuse multiple makers' gadgets into one organic system. With a customized Arduino board coordinating all instinctive and sophisticated movements, you can clip on various sensors to bring in perception. You could also inject artificial intelligence capabilities by mounting a Raspberry Pi or other AI chips through wired/wireless connections. Have fun while improving your programming skills!
Successfully funded on Indiegogo!
Software Level
Real cat-like behaviors. Control with programmable behaviors & new tricks
STEM & robotics kit. Learn coding, customize, & program your own pet to make it come to life with amazing and cute tricks. Develop innovative & advanced four-legged walking robot gaits, locomotion, and kinematics behaviors for applications and research
Highly programmable. C++, Python coding
Wireless control. Use the Petoi mobile/desktop apps to configure and remote control via BlueTooth connection
Highly extensible. With Raspberry Pi & Arduino ecosystem
Built on OpenCat. Open-source project for a quadruped robot
Hardware Level
Legged motion. More freedom to navigate unstructured terrains
Specially tuned consumer-level servos as the joints. Simplify the control system & reduce the cost
Spring-loaded joints. Reduce shock on the gears of the servos
5-component system. Body frame, actuator, electronics, battery & software
Sweet point of power/weight factor. Achieve impressive agility (max speed at 5 body lengths/second)
2x 14500 Li-ion batteries. Last for about 40 minutes of playtime (NOT included)
Nybble is suitable for adults and children over the age of 14. Kids can enjoy playing with Nybble under the supervision of an adult.
Specs
Specs
Color: black, gold
Dimensions: 10" x 4.2" x 5.5"
Weight: 11.2oz
Programmable AI

Arduino
Raspberry Pi (not included)
Camera (optional)

Built on OpenCat
Assemble-able 3D wooden puzzle frames that can be assembled in 100 minutes.
Powered by 2x 14500 Li-ion batteries for about 40 minutes of playtime. Note that the batteries are NOT included.
RGB LED
3D puzzle wooden frame
High-speed and agile motion
30+ built-in skills and programmable motions
Palm-sized and lightweight
Includes
Plywood body parts
11X P1S Servos
1x NyBoard V1
1x USB programmer
1x Bluetooth dongle
1x WiFi dongle
1x Infrared remote
1x Micro Cable
Shipping
Ships to Contiguous US
Free Shipping
Expected Delivery: Dec 16 - Dec 23
Terms