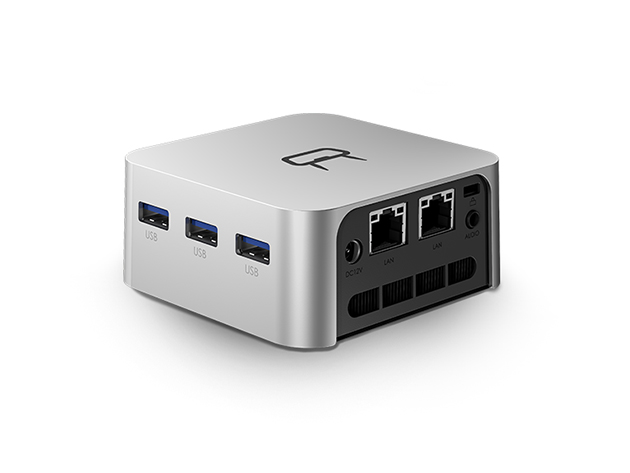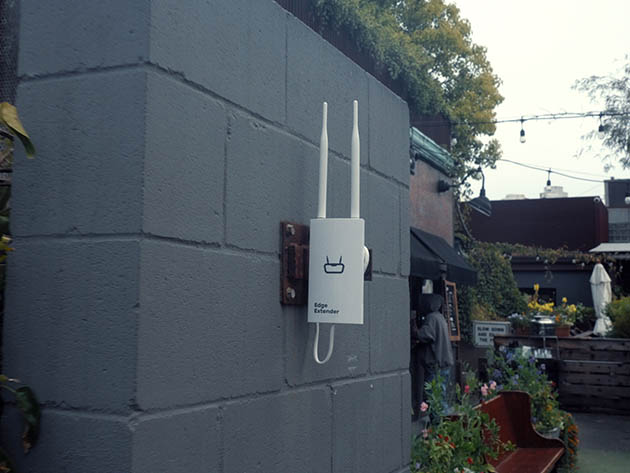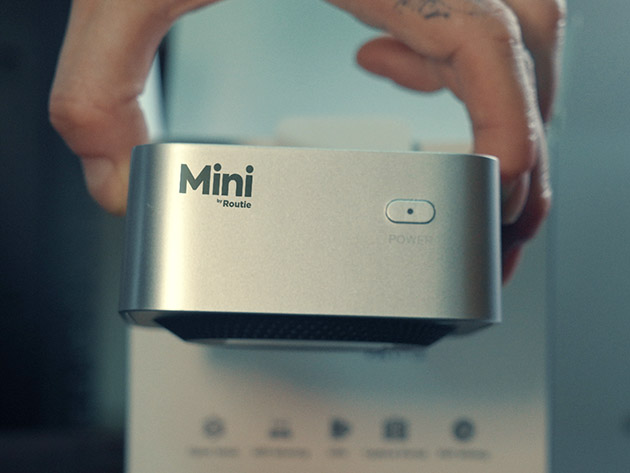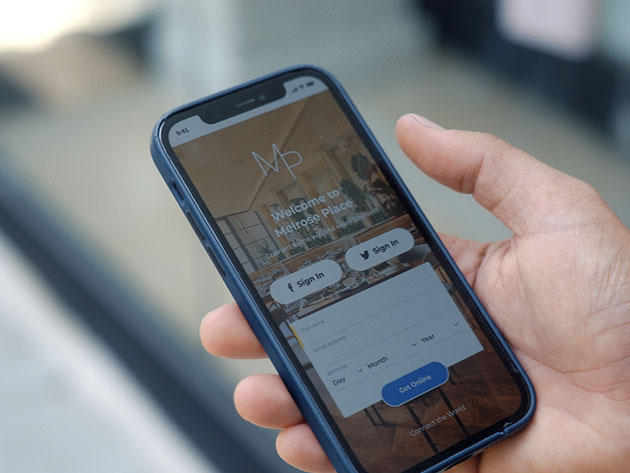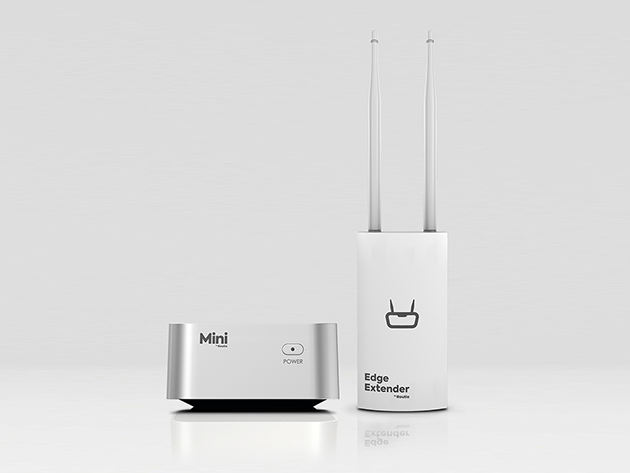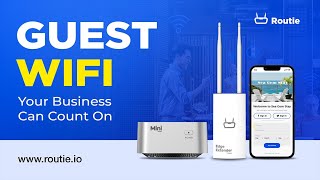 Mini Guest Wi-Fi Solution for Businesses: Lifetime Subscription
by Routie
Give Your Guests the Best Experience with Mini's Wide Wi-Fi Coverage Up to 10,000sqf & Built-In VPN
Description
Mini is the best guest Wi-Fi solution for your business!

With a hotel-style captive portal, you can control access and welcome your guests with personalized messaging. Build your marketing database by collecting guest email information and exporting it for future campaigns. The dashboard provides insights and analytics to help you monitor earned revenue and enhance the guest experience. The included Edge Extender antenna extends Wi-Fi coverage up to 10,000 sq. ft. Privacy is secured with end-to-end encryption and a built-in VPN. Plus, it's plug-and-play for easy installation. Welcome your guests with reliable and secure Wi-Fi with Mini.
Plug & play. Easy to install – no software required
Captive portal. Safely share your internet with customers & guests
Compact design. Put it anywhere you like without consuming much space or bring it with you wherever you go
Indoor/outdoor. Can be placed in your office, patio, garden, kitchen, etc.
Wide Wi-Fi coverage. Signal reaches up to 10,000 sq. ft.
VPN. Encrypts your traffic & makes you browse safely to any websites
Versatile. Helps you build your business with a hotel-style captive portal
Business Plan: Lifetime Subscription
Network: 2 password-based staff or point-of-sale networks (with ability to name the staff networks)
Two-tier Wi-Fi sharing: free or fast
Fast Wi-Fi sharing rate: Customizable wifi sharing rates (rates and duration)
Wi-Fi sharing revenue: 80/20 split
Customizable captive portal: welcome text, color theme, add a background photo
Customizable network name
Add company logo to captive portal login
Build a customer database: Expand your customer database by collecting guest info, such as email, social login, birthday, phone number, etc upon login
Allow social media account login (Twitter & Facebook)
Manage your network effectively with intelligent usage and time restrictions
Analyze your visitor growth with dashboard insights and analytics
Monitor your earned revenue in the dashboard
Export your guest email database into a 3rd party email marketing platform
Built-in VPN: Keep customers safe with built-in VPN and a suit of exit options
Customer support: Premium Phone Support (these customers will have separate phone number for a support)
Click HERE to find answers to general questions about Routie and common troubleshooting.
Specs
Specs
Color: silver
Material: plastic
Dimensions: 6.22"H x 3.52"W x 3.52"D
Weight: 1lb
Mini

Wi-Fi coverage (w/o Edge Extender): up to 92m² (1,000 sq. ft)
Wi-Fi coverage (with Edge Extender): up to 920 m² (10,000 sq. ft.)
Speed: IEEE 802.11ax
Processor: 4 Core Intel® Celeron® N5095A CPU
Memory: 8GB RAM
Dual-Band Wi-Fi-6IEEE 802.11b/g/n/ax 2.4GHz IEEE 802.11a/n/ac/ax
Speed: 5GHz
Chipset: MT7921 Wi-Fi 6 2T2R MIMO
Environmental rating: IP54 (for indoor use)
Storage: 128GB SSD
Ports:

3x USB 3.1
3x HDMI
2x 10/100/1000Mbps Gigabit Ethernet LAN
1x DC12V

Edge Extender

Range: up to 300m (1,000 ft)
Wi-Fi Coverage: up to 920 m² (10,000 sq. ft.)
Speed: IEEE 802.11ac
Processor: 2 Core MediaTek MT7621
Dual radio Wi-Fi: 5IEEE 802.11b/g/n 2.4GHz IEEE 802.11a/n/ac 5GHz
Chipset: MT7603 2.4Ghz Wi-Fi 4 2T2R MIMO
MT7613: 5Ghz Wi-Fi 5 2T2R MIMO
Environmental Rating: IP66 (for outdoor use)

Manufacturer's 1-year warranty
Requirements
High-speed internet connection with at least 30 Mbps of upload data
Fiber recommended
Includes
1x Mini by Routie
1x 3ft (1m) Ethernet Cable
1x Power Adapter
1x Edge Extender
Shipping
Ships to US
Expected Delivery: Dec 19 - Dec 31